Matt Mateus -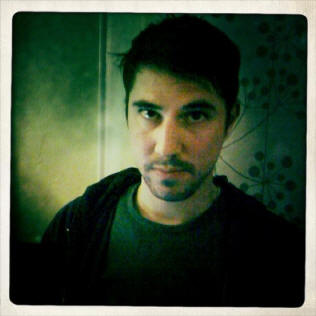 Matt Mateus
-
website
(Sat. Feb. 25th - 9:00pm)
Matt Mateus grew up in Park City, Utah, but spent most of his waking hours in Salt Lake City as an enthusiastic member of the local underground music scene. He has been playing in bands since the ripe age of 12. His musical journey has taken him all over the US and Europe. Matt eventually landed in New York City, where he continued to pursue his musical vision and discovered a passion for recording. He was fortunate to secure an internship at the infamous, now closed, Jarvis Studios. It was at Jarvis that Matt gained the skills to go out on his own as an engineer.
Matt returned to Salt Lake City and immediately opened a studio. It wasn't long after the opening of the studio that he discovered Spy Hop Productions. He began teaching music and recording workshops. He became a full-time employee of Spy Hop in 2002. During his years as an instructor he developed and instructed many of the classes that are currently being taught today including the Audio Apprenticeship program, the seasonal audio programs, Loud and Clear Youth Radio and Open Mic. Matt is a firm believer in the benefits of mentorship on young people and continues to help develop new programs and foster new community partnerships.
Matt sits on the boards of the Weilenmann School of Discovery charter school and the Utah Cultural Alliance. When not spending time with his family (or fighting crime) he manages to write music for films, television and theater.