Adrian Prazen -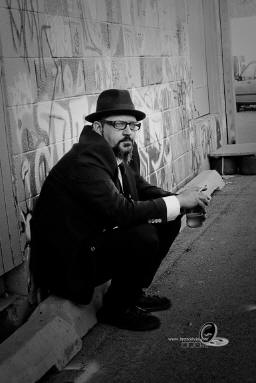 Adrian Prazen: - website
Adrian Prazen was born and raised in Salt Lake City Utah. The background of his work starts at the age of eight when his mother taught him how to make salt dough. As he reached the age of 16 he began working with his father, a noted metal sculptor and welder in the equipment repair shop / art studio. Through his father he learned to solve unconventional problems, fabricate and weld. As time progressed Adrian found work in the graphic design industry where he learned to use a verity of materials and processes. He then moved on to the foundry where he learned how to work with molten metal and the casting process. Upon returning to work with his father at the age of 21 he and his father started a furniture and lighting company, Expressions in Art, catering to architects and interior designers. At the age of 26 Adrian started Pop Arts llc. with Utah sculptor Chris Coleman. The focus of which was to produce large scale Metal sculpture for commercial settings. Pop Arts ran for 7 years and received a number of commissions and awards, including three best of show awards from the Utah arts festival .

In 2005 Adrian started an Independent Furniture and lighting design/ development company. Throughout his whole career these processes and experiences have shaped his diverse and complex art work.